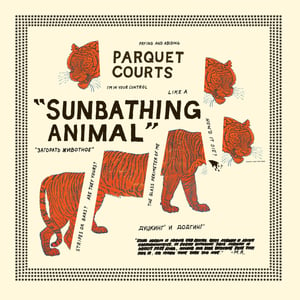 $

24.99
When WYR heard about all the On Time festivities they raised their hands to the heavens and breathed a deep sigh of relief that the worst has passed... However after checking the stock levels on the Parquet Courts classics LUG and SBA they gasped to see availability of those titles are next to nil. So here are new editions of these rock landmarks on Glow In The Dark Vinyl.
While these are limited to a single run, both LPs will be widely available in stores. Dont go thinking you need order 10 at a time to prospect on discogs futures... buy 10 at a time because these records make great gifts for friends and loved ones.
Includes unlimited streaming of Sunbathing Animal via the free Bandcamp app, plus high-quality download in MP3, FLAC and more.