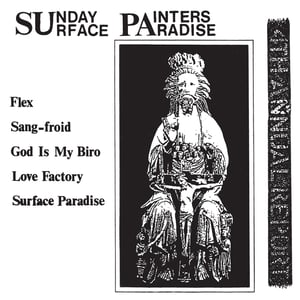 $

19.99
The Sunday Painters were formed in late 1978 by Peter Raengel and Peter MacKinnon. They released three singles between 1979 and1981. In 1982 they put out their first album, Something To Do. Recording for the next album, 4th Annual Report, began soon thereafter, and most of it would be finished by 1983; however, the record did not come out until 1985, when a pair of songs were added. Out in a run of just 250 copies, it is the dense work of a band that had absorbed the full range of DIY and industrial sounds. At its heart is one of the great pop
moments of Post Punk—"Love Factory," which launches itself with a beat that would do the Ronettes proud, then throws a couple songs simultaneously beneath a proto-jungle skitter.
Available again, transferred from the original reels, and remastered. Included are an insert and a download code for the LP's tracks, plus ten more songs broadcast live in December 1982.